Where Can I Trade In My Car Near Phoenix?
If you are in the market for a new car, let our dealership help you out. Along with offering a premier inventory of new and used cars, we are also here to help make getting a new car as financially feasible as possible. Therefore, we encourage you to take advantage of our trade-in deal, which gives you credit for your old car towards the purchase of a new one. With this financial assistance, getting a new Altima, Pathfinder, Leaf, or another Nissan you've been envisioning becomes much more realistic. No matter what car you have and the type of Nissan you want to get, we encourage you to stop by today and let us know how we can help you out.
The thought of doing a trade-in sounds complicated, and at some dealerships, that might be the unfortunate reality. Here, however, we are committed to making your experience as positive as it can be. Whether you want a new or pre-owned Nissan, our trade-in program is designed to provide you with the funding you need to make getting a new car a reality rather than a pipe dream. This all happens in three simple steps. First, you tell figure out how much your vehicle is currently worth. Then, you tell us if you see a car that you want on our lot. Finally, once you get your trade-in value from our inspection and settle on a vehicle, we close the deal.
How Much Is My Car Worth?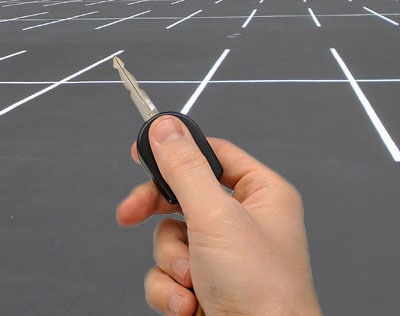 Naturally, once you realize the benefits a trade-in has for you, you'll want to know how much money you can get for your vehicle. To figure this out, you can simply use our online calculator to figure out how much your car is worth based on its individual characteristics and features of similar vehicles for sale on the market. To determine your car's ultimate value, our mechanics will do a close inspection of its condition.
What Can I Trade My Car In For?
Once you find that you can get money for your car, the opportunities for getting a new vehicle increase tremendously. Fortunately, you're in the right place, as we offer a large, constantly-updated selection of quality vehicles to choose from. Maybe you've always wanted that new Altima, Pathfinder, or Leaf. With our generous offers, now is the time to make that happen! Don't hesitate to call, visit us online, or stop by in person to inquire about our trade-in specials and see how we can help.