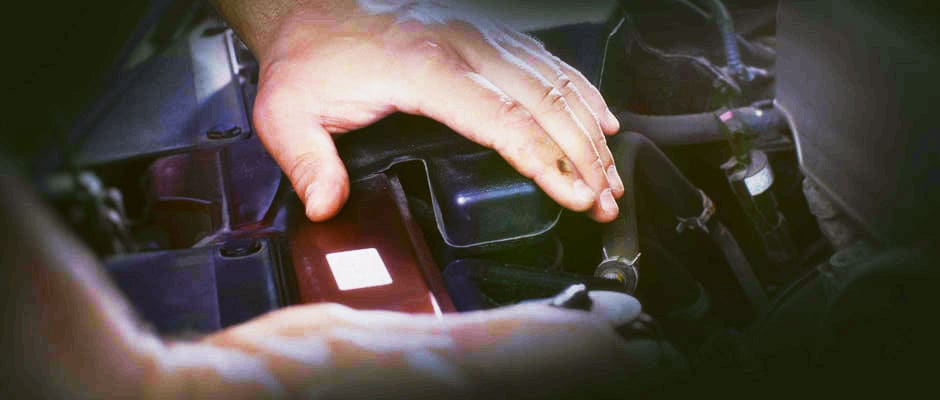 How Often Should I Service My Car?
As a car owner, you probably know that it's essential to keep up with car maintenance. You know to check the battery, brakes, and oil. You're aware that there are set times to check those parts and others, but how often do you need to check them, and why? The reality is that although some car problems such as roadside breakdowns happen out of the blue, the majority are due to the owner's failure to keep the car maintained. For that reason, the auto industry developed a general guideline of "30-60-90," which means that you should get your car serviced at 30,000 miles, 60,000 miles, and 90,000 miles. Additionally, your mechanic will probably recommend bringing your car in when its odometer hits 15,000 miles for a preliminary inspection. Remember that these are just guidelines, however, and you should follow your car's manual for the most accurate service schedule.
15,000-Mile Service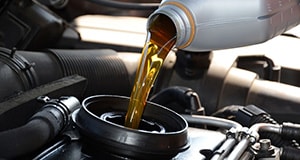 The 15,000 mile mark is the first major service milestone that your car hits. Chances are good that at this point, your car would have had a few oil changes, which is one of the most critical types of maintenance. When the odometer reaches 15,000 miles, your mechanic should do another oil change if you've driven at least 5,000 miles since the last oil change. Your car should also have its air filter changed and the tires rotated. This is important, as tires that aren't properly rotated can wear unevenly, which means you'll have to replace them sooner than anticipated.
30,000-Mile Service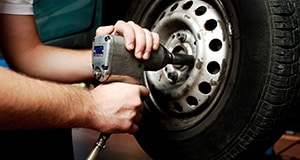 When your car reaches 30,000 miles, it will get a more comprehensive inspection. At this service point, your vehicle should have the same parts checked that it had at 15,000 miles. It should also have the fuel filter replaced. You may also get new transmission fluid. Depending on the kind of spark plugs you have and your driving habits, your mechanic may also recommend replacing the spark plugs at 30,000 miles, too.
60000-Mile Service
The 60,000 mile service check-up is similar to that of the 30,000 mile service, but it's a bit more comprehensive. When the car reaches 60,000 miles, it should have the tires rotated, the transmission fluid replaced, and the tires rotated. This service should also include a more thorough inspection of the car's major systems, as they may have worn out by this point. During the appointment, your mechanic should check the hoses, valves, and belts to make sure they're working fine. If not, they'll be replaced.
90,000-Mile Service
If your car has made it to 90,000 miles, you're doing something right! As the car ages and racks up miles, it's more common for parts to break and wear out. Therefore, this service is the most comprehensive of the ones you've had so far, and it's also the most important. As cars wear out, their faulty parts can easily be a safety hazard on the road, or at the very least affect longevity. Therefore, mechanics pay close attention to cars that come in for service at this mileage. In addition to having the tires, shocks, and struts checked at this point, the timing belt, coolant fluid, and cabin air filter should be checked to see if they're worn out. The transmission fluid may also be flushed and replaced. If the brakes weren't checked at the last service, they'll be checked at this point, too.
Cars might seem mysterious and complicated, but it's surprising how keeping them regularly serviced and maintained can improve their health and longevity. While you should always keep up with major service milestones, it's also critical to bring your car in if it shows signs of problems in between appointments.
For more details about your Nissan Sentra, Altima, Rogue or Pathfinder maintenance schedule, as well as any other model in the lineup, please consult your owner's manual or contact Midway Nissan for further information.
Replace engine oil and filter
Rotate tires
Replace engine oil and filter
Rotate tires
Inspect CVT fluid
Inspect brake lines and cables
Inspect brake pads, rotors, drums & linings
Inspect drive shaft boots
Replace engine oil and filter
Rotate tires
Replace in-cabin microfilter
Replace engine oil and filter
Rotate tires
Replace brake fluid
Inspect CVT fluid
Inspect axle & suspension parts
Inspect brake lines and cables
Inspect brake pads, rotors, drums & linings
Inspect drive shaft boots
Inspect exhaust system
Inspect front suspension ball joints
Inspect fuel lines/connections
Inspect fuel tank vapor vent system hoses
Inspect steering gear and linkage
Inspect steering linkage ball joints
Replace engine oil and filter
Rotate tires
Replace engine oil and filter
Rotate tires
Replace engine air filter
Replace in-cabin microfilter
Inspect CVT fluid
Inspect brake lines and cables
Inspect brake pads, rotors, drums & linings
Inspect drive shaft boots
Replace engine oil and filter
Rotate tires
Replace engine oil and filter
Rotate tires
Replace brake fluid
Inspect CVT fluid
Inspect axle & suspension parts
Inspect brake lines and cables
Inspect brake pads, rotors, drums & linings
Inspect drive shaft boots
Inspect engine drive belts
Inspect exhaust system
Inspect front suspension ball joints
Inspect fuel lines/connections
Inspect fuel tank vapor vent system hoses
Inspect steering gear and linkage
Inspect steering linkage ball joints
Replace engine oil and filter
Rotate tires
Replace in-cabin microfilter
Replace engine oil and filter
Rotate tires
Inspect CVT fluid
Inspect brake lines and cables
Inspect brake pads, rotors, drums & linings
Inspect drive shaft boots
Inspect engine drive belts
Replace engine oil and filter
Rotate tires
Replace engine oil and filter
Rotate tires
Replace brake fluid
Replace engine air filter
Replace in-cabin microfilter
Inspect CVT fluid
Inspect axle & suspension parts
Inspect brake lines and cables
Inspect brake pads, rotors, drums & linings
Inspect drive shaft boots
Inspect engine drive belts
Inspect exhaust system
Inspect front suspension ball joints
Inspect fuel lines/connections
Inspect fuel tank vapor vent system hoses
Inspect steering gear and linkage
Inspect steering linkage ball joints
Replace engine oil and filter
Rotate tires
Replace engine oil and filter
Rotate tires
Inspect CVT fluid
Inspect brake lines and cables
Inspect brake pads, rotors, drums & linings
Inspect drive shaft boots
Inspect engine drive belts
Replace engine oil and filter
Rotate tires
Replace in-cabin microfilter
Replace engine oil and filter
Rotate tires
Replace brake fluid
Inspect CVT fluid
Inspect axle & suspension parts
Inspect brake lines and cables
Inspect brake pads, rotors, drums & linings
Inspect drive shaft boots
Inspect engine drive belts
Inspect exhaust system
Inspect front suspension ball joints
Inspect fuel lines/connections
Inspect fuel tank vapor vent system hoses
Inspect steering gear and linkage
Inspect steering linkage ball joints
Replace engine oil and filter
Rotate tires
Replace engine oil and filter
Rotate tires
Replace engine air filter
Replace in-cabin microfilter
Inspect CVT fluid
Inspect brake lines and cables
Inspect brake pads, rotors, drums & linings
Inspect drive shaft boots
Inspect engine drive belts
Replace engine oil and filter
Rotate tires
Replace engine oil and filter
Rotate tires
Replace brake fluid
Inspect CVT fluid
Inspect axle & suspension parts
Inspect brake lines and cables
Inspect brake pads, rotors, drums & linings
Inspect drive shaft boots
Inspect engine drive belts
Inspect exhaust system
Inspect front suspension ball joints
Inspect fuel lines/connections
Inspect fuel tank vapor vent system hoses
Inspect steering gear and linkage
Inspect steering linkage ball joints
Replace engine oil and filter
Rotate tires
Replace engine coolant
Replace in-cabin microfilter
Replace spark plugs
Replace engine oil and filter
Rotate tires
Inspect CVT fluid
Inspect brake lines and cables
Inspect brake pads, rotors, drums & linings
Inspect drive shaft boots
Inspect engine drive belts
Replace engine oil and filter
Rotate tires
Replace engine oil and filter
Rotate tires
Replace brake fluid
Replace engine air filter
Replace in-cabin microfilter
Inspect CVT fluid
Inspect axle & suspension parts
Inspect brake lines and cables
Inspect brake pads, rotors, drums & linings
Inspect drive shaft boots
Inspect engine drive belts
Inspect exhaust system
Inspect front suspension ball joints
Inspect fuel lines/connections
Inspect fuel tank vapor vent system hoses
Inspect steering gear and linkage
Inspect steering linkage ball joints
Replace engine oil and filter
Rotate tires
Replace engine oil and filter
Rotate tires
Inspect CVT fluid
Inspect brake lines and cables
Inspect brake pads, rotors, drums & linings
Inspect drive shaft boots
Inspect engine drive belts
Replace engine oil and filter
Rotate tires
Replace in-cabin microfilter
Replace engine oil and filter
Rotate tires
Replace brake fluid
Inspect CVT fluid
Inspect axle & suspension parts
Inspect brake lines and cables
Inspect brake pads, rotors, drums & linings
Inspect drive shaft boots
Inspect engine drive belts
Inspect exhaust system
Inspect front suspension ball joints
Inspect fuel lines/connections
Inspect fuel tank vapor vent system hoses
Inspect steering gear and linkage
Inspect steering linkage ball joints
Replace engine oil and filter
Rotate tires
Replace engine oil and filter
Rotate tires
Replace engine air filter
Replace in-cabin microfilter
Inspect brake lines and cables
Inspect brake pads, rotors, drums & linings
Inspect drive shaft boots
Inspect engine drive belts
Replace engine oil and filter
Rotate tires
Replace engine oil and filter
Rotate tires
Replace brake fluid
Inspect CVT fluid
Inspect axle & suspension parts
Inspect brake lines and cables
Inspect brake pads, rotors, drums & linings
Inspect drive shaft boots
Inspect engine drive belts
Inspect exhaust system
Inspect front suspension ball joints
Inspect fuel lines/connections
Inspect fuel tank vapor vent system hoses
Inspect steering gear and linkage
Inspect steering linkage ball joints
Replace engine oil and filter
Rotate tires
Replace in-cabin microfilter
Replace engine oil and filter
Rotate tires
Inspect CVT fluid
Inspect brake lines and cables
Inspect brake pads, rotors, drums & linings
Inspect drive shaft boots
Inspect engine drive belts
Replace engine oil and filter
Rotate tires
Replace engine oil and filter
Rotate tires
Replace brake fluid
Replace engine air filter
Replace engine coolant
Replace in-cabin microfilter
Inspect CVT fluid
Inspect axle & suspension parts
Inspect brake lines and cables
Inspect brake pads, rotors, drums & linings
Inspect drive shaft boots
Inspect engine drive belts
Inspect exhaust system
Inspect front suspension ball joints
Inspect fuel lines/connections
Inspect fuel tank vapor vent system hoses
Inspect steering gear and linkage
Inspect steering linkage ball joints
Replace engine oil and filter
Rotate tires
Replace engine oil and filter
Rotate tires
Inspect CVT fluid
Inspect brake lines and cables
Inspect brake pads, rotors, drums & linings
Inspect drive shaft boots
Inspect engine drive belts
Replace engine oil and filter
Rotate tires
Replace in-cabin microfilter
Replace engine oil and filter
Rotate tires
Replace brake fluid
Inspect CVT fluid
Inspect axle & suspension parts
Inspect brake lines and cables
Inspect brake pads, rotors, drums & linings
Inspect drive shaft boots
Inspect engine drive belts
Inspect exhaust system
Inspect front suspension ball joints
Inspect fuel lines/connections
Inspect fuel tank vapor vent system hoses
Inspect steering gear and linkage
Inspect steering linkage ball joints
Replace engine oil and filter
Rotate tires
Replace engine oil and filter
Rotate tires
Replace engine air filter
Replace in-cabin microfilter
Replace spark plugs
Inspect CVT fluid
Inspect brake lines and cables
Inspect brake pads, rotors, drums & linings
Inspect drive shaft boots
Inspect engine drive belts
Replace engine oil and filter
Rotate tires
Replace engine oil and filter
Rotate tires
Replace brake fluid
Inspect CVT fluid
Inspect axle & suspension parts
Inspect brake lines and cables
Inspect brake pads, rotors, drums & linings
Inspect drive shaft boots
Inspect engine drive belts
Inspect exhaust system
Inspect front suspension ball joints
Inspect fuel lines/connections
Inspect fuel tank vapor vent system hoses
Inspect steering gear and linkage
Inspect steering linkage ball joints
Replace engine oil and filter
Rotate tires
Replace in-cabin microfilter
Replace engine oil and filter
Rotate tires
Inspect CVT fluid
Inspect brake lines and cables
Inspect brake pads, rotors, drums & linings
Inspect drive shaft boots
Inspect engine drive belts
Replace engine oil and filter
Rotate tires
Replace engine oil and filter
Rotate tires
Replace brake fluid
Replace engine air filter
Replace in-cabin microfilter
Inspect CVT fluid
Inspect axle & suspension parts
Inspect brake lines and cables
Inspect brake pads, rotors, drums & linings
Inspect drive shaft boots
Inspect engine drive belts
Inspect exhaust system
Inspect front suspension ball joints
Inspect fuel lines/connections
Inspect fuel tank vapor vent system hoses
Inspect steering gear and linkage
Inspect steering linkage ball joints
Service Hours
Monday

7:00 am - 6:00 pm

Tuesday

7:00 am - 6:00 pm

Wednesday

7:00 am - 6:00 pm

Thursday

7:00 am - 6:00 pm

Friday

7:00 am - 6:00 pm

Saturday

7:00 am - 4:00 pm

Sunday

Closed