The transmission underneath the hood of your Nissan is one of the most important components in the vehicle. When the transmission isn't running smoothly, it affects the overall performance of the car and may cause it to stop working altogether. It is important that preventative maintenance services are regularly scheduled and that you pay attention to the signs that indicate transmission trouble so you aren't unintentionally causing even more damage. Use the transmission repair and maintenance facts below to keep your vehicle operating efficiently.
When Should I Change My Vehicle's Transmission Fluid?
Most vehicles need new transmission fluid every three years of every 36,000 miles they're driven. Each vehicle is unique, however, so refer to the operator's manual to determine the proper schedule for your vehicle's needs. Proper fluid changes prevent sludge buildup and many other problems that can occur if there is insufficient fluid in the transmission.
Can I Drive My Car if it is Leaking Transmission Fluid?

Driving a vehicle that is leaking transmission fluid is not recommended. Doing so may cause further damage to the vehicle and to the transmission, leaving you with expensive damage that could have been avoided. If there is any question of a leak, make sure to contact us and schedule a service.
Can I Change My Own Transmission Fluid?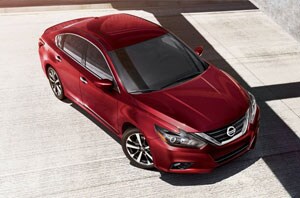 With the right tools and skills, it is possible to change your own transmission fluid. But, why do this service yourself when it is so much easier to leave the job to the pros? We have space, the tools, and the expertise to change the transmission fluid and dispose of the old components and liquids. And, costs are practically the same!
How Do I Know if I Have a Transmission Problem?
If the transmission fluid indicator light on the dashboard shows red, there is an issue that you should address. This is the most common sign of transmission trouble, but there are many others. If your vehicle is leaking red fluid, the transmission gears are grinding or slipping, if the car will not change gears, or if you hear loud noises and smell burning fluids, you should not wait to schedule transmission service.