Nissan Battery Maintenance FAQs
Hit play on this fun and informative video to see tips on Nissan battery maintenance!
Regular battery service on your new or used Nissan car is  very important, and is something that you should put high on your list when it  comes time to take your car into your local Phoenix auto repair shop.
If you're not sure why battery service on Bell Road is necessary for your car, take a look below to see facts about proper battery  care and to learn why it is essential to the overall health of your car.
How Can I Extend the Life of My Car Battery?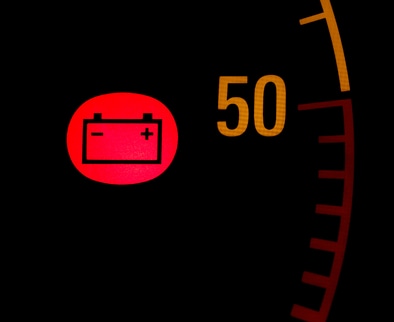 Your car's battery should ideally last between three to four years, depending on various factors, such as battery care, the amount you  drive, etc.
When you don't care for your battery properly though, you'll  find that your battery's life decreases significantly. One of the best ways  that you can extend your battery's life is to bring your car in for regular  battery service.
This service includes everything from a thorough battery  cleaning to fluid checks. Technicians will also check your battery's power  levels, so you know exactly when you might need to begin seeking a Nissan  battery replacement on Bell Road.
Other ways that you can extend your battery's life include:
Keeping your car out of the sun for long periods  of time
Not overusing in-car electronics
Avoiding frequent idling
How Can I Know If My Battery Is About to Die?
As we said above, your battery will most likely last for  around three years, which is why you'll be needing to get your battery replaced  at some point. When that happens, you'll want to know a few signals to look out  for that indicate your battery is about to fail.
One of the most noteworthy symptoms is when your car fails  to start, or has trouble starting. If it takes multiple turns of the key to get  your car started, then you definitely need to bring it in for a quick inspection.
More signs include:
Extreme battery leakage
Loss of fluids
Battery case bloating
Any one of these symptoms could indicate potential battery  death, so don't hesitate to schedule an appointment with Midway Nissan at your  earliest convenience.
A Local Phoenix Battery Repair Shop You Can Trust
Midway Nissan is proud to offer a wide range of services to  families across the Valley. Visit us today to discover even more about our North  Phoenix Nissan service center, which holds a solid reputation among folks  around the Phoenix area.
Our expert mechanics have been factory-trained on all things Nissan and will be able to diagnose and repair any issues that you might be experiencing. We look forward to meeting you soon!
Hours
Monday

7:00 am - 6:00 pm

Tuesday

7:00 am - 6:00 pm

Wednesday

7:00 am - 6:00 pm

Thursday

7:00 am - 6:00 pm

Friday

7:00 am - 6:00 pm

Saturday

7:00 am - 4:00 pm

Sunday

Closed