2015 Maxima Research and Review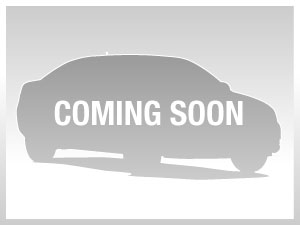 Nissan showed its commitment to the Maxima model with a brand new concept-car-style design for 2015. Departing with tradition, Nissan kept almost all the bold concept styling from the production model. The 2015 Maxima is newly sculpted with flowing lines and a low, energetic profile, and is ready for high speed, low drag. Our 2015 Nissan Maxima review will look at the new features and the new driving experience offered by the sedan of tomorrow - today!
If you're looking for an upscale head-turner with a thrilling driving experience, you may want to take a test drive in a 2015 Nissan Maxima in Phoenix. You'll enjoy the responsive acceleration supplied by 261 pound-feet of torque delivered by Maxima's 290-horsepower V6 engine. You won't have to set down your coffee travel mug because the CVT powers those front wheels continuously, automatically and efficiently, taking you from a dead stop to 60 mph in about six seconds. Not bad for a "family sedan." As long as you're not channeling your favorite NASCAR driver, you'll get nice fuel economy too, with EPA estimates ranging in the mid-twenties for highway driving.
You'll find the new 2015 Nissan Maxima in Phoenix offered in two trim levels (S and SV) with additional option choices provided by luxury and sport packages. Phoenix drivers will want to add the climate controlled driver's seat and powered rear window shade to do away with the desert summertime hot-seat blues. Some standard features include all the connectivity you could want along with creature comforts like dual-zone automatic climate control and power front seats. An upgraded Bose sound system is part of the SV trim, amidst other perks. Check out the sample inventory from Midway Nissan to see complete lists of included options on specific trims and packages.
As you can see from the photos shown throughout our 2015 Nissan Maxima review, Nissan's design is industry-leading. Watch for copy-catting to come along over the next few years from more tepidly styled competitors like the Ford Taurus or the Buick LaCrosse. Don't wait for them to catch up though - try out a 2015 Nissan Maxima and enjoy the future now.�