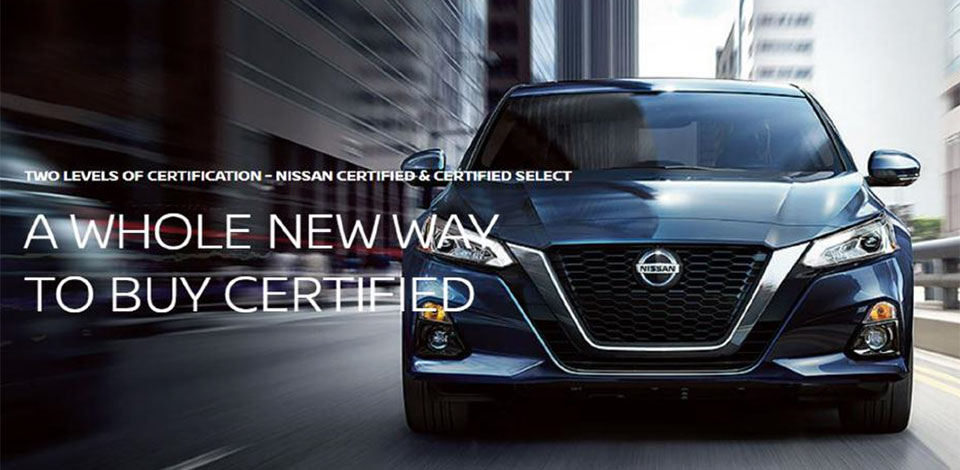 Nissan announced they include older model years and select non-Nissan vehicles in their Certified Pre-Owned program. This is an excellent decision by Nissan because it not only gives them more selection of cars, but it enables those who don't have the means to buy new cars to purchase one without the high price tag.
The first thing you should know about the Certified Pre-Owned program is that it gives you peace of mind. It covers a vehicle for six years and unlimited mileage, so if something happens to your car, Nissan will fix it. They also offer 24-hour roadside assistance and a buy-back guarantee. This is under the details section, which can be found on their website.
Next, you should know that Certified Pre-Owned vehicles consist of cars with no more than 15,000 miles on them or have been owned or been in your possession for less than six months. Also, they cannot have any past accidents or damage that would need a repair worth more than $1,000. The mileage must be accurate, and everything has to be in working order.
Lastly, Certified Pre-Owned cars are becoming big for those who want to save money but still want a vehicle that is taken care of. This allows them to find an affordable car with a warranty that won't break down very often.
Nissan has been essential in helping people increase their purchasing power and afford more vehicles. This is now another way they can do that, and it will help with the ever-growing economy. Lowering prices on new cars might not seem like much, but it makes a big difference when purchasing vehicles, especially if you do not have the slightest clue what you are searching for or how much you can afford.
Now that the Certified Pre-Owned program includes non-Nissan vehicles, it makes it that much better. This is an excellent thing to consider if you are looking for a new car. Not only is it affordable, but you will also get a warranty, which makes all the difference when looking for an automobile that will last.
The Certified Pre-Owned program is one of the best methods to save money and still have something dependable. You are required to search their inventory to see if there is something you like or might want.
If you are interested in gaining more knowledge about the Certified Pre-Owned program from Nissan, you can always visit our dealership in Arizona.