The Nissan Motor Corporation plans to invest 17.6 billion dollars on all-new cars that run on batteries and motors. By going green, the company will comply with strict environmental regulations worldwide. The expanded lineup of electric vehicles will appeal to consumers seeking an eco-friendly drive. Additionally, Nissan owners will receive large rebates and other significant tax breaks on electric cars.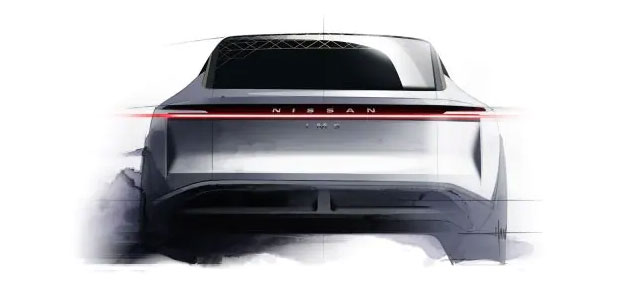 Nissan Will Electrify Its Lineup
The Nissan Motor Corporation wants to gradually phase out some of the gasoline-powered models in the United States of America and worldwide. Instead of improving internal combustion engines, the Japanese firm will focus entirely on developing electric propulsion units. Lithium-ion batteries and AC electric motors will be the main propulsion components on future vehicles from the brand. The architecture for electric cars will evolve from existing technologies that are already on the market. For example, the Nissan LEAF has a robust and efficient powertrain that operates on pure electricity. Two options are available for the electric motor and Li-ion battery pack. Consumers could also choose several options for the Quick Charge Port. Based on such choices, Nissan will expand the charging technologies that will be available on future electric vehicles. The new models will be compatible with the expanding infrastructure throughout the USA. In recent years, the federal government has announced major plans for adding charging stations at convenient locations for most urban drivers. The efficient LEAF will be the core foundation of all future EVs from the Nissan company.
Scheduled for arrival in 2023, the Nissan ARIYA will be a pioneer in many aspects. This will be the first all-electric SUV from the brand. Some trim options for this all-new car include the Venture+, Evolve+, Premiere and Platinum+. Compact and sporty, the ARIYA will be packed with an array of technologies that have been recently developed by Nissan. For example, the e-4ORCE all-wheel drive system provides good traction and sporty handling on paved surfaces. Based on initial estimates, this electric crossover SUV will offer an extended range of approximately 285 miles. The ARIYA will certainly inspire Nissan to develop and launch other electric vehicles, including larger SUVs and sporty sedans. By 2030, this brand might offer up to 15 electric cars for the global marketplace. Such a goal might be achieved with the help of skilled engineers who will fill plenty of job openings all over the world.
Visit our Nissan car dealership to discuss the future of electric cars from this company.