\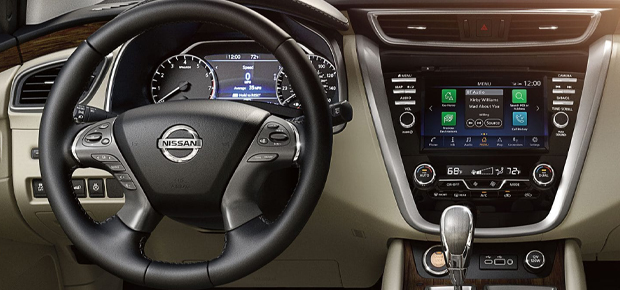 How is Nissan Becoming One of the Most Innovative Brands?
Nissan has been known for changing the automotive world through a number of innovations. That tradition has continued for the 2019 and the 2020 model year. Below are just some of the products and features that have made Nissan a groundbreaking innovator in the automotive industry.
Let's start with the ProPilot Assist suite of features found on a number of 2019 and 2020 Nissan vehicles. With ProPilot Assist, the vehicle uses an array of sonar and navigation systems to make it easy to navigate through street, road, and highway traffic. For instance, ProPilot Assist can help the driver safely follow the vehicle ahead of him, while on cruise control, without making constant adjustments with the gas pedal.
Next, there is the amazing variable compression turbo engine (VC-Turbo engine) found on the 2019 and 2020 Nissan Altima. The VC-Turbo engine is designed to alter its shape to provide improved performance and better fuel efficiency. When the driver accelerates, the engine will change the piston ratio to provide V-6 like power. When the driver lowers the vehicle's speed, the engine expands the compression ratio to provide 4-cylinder like fuel efficiency. A first of its kind in any production vehicle, the VC-Turbo engine is unlike anything else on the market today.
Finally, Nissan has gone a step beyond when it comes to safety. The Nissan Safety Sheild suite is designed to monitor, respond and protect the vehicle using over a dozen passive and active safety features. Features such as blind spot warning, brake assist, intelligent forward collision warning, Nissan's advanced airbag system, and traction control are designed to provide the ultimate safe driving experience and peace of mind.
From performance to safety, Nissan has continued to lead the pack when it comes to innovation. The great news is that many of these innovations are found across the brand's line of cars, trucks, and SUVs. That means every Nissan vehicle, from the Versa to the 370 Z, has some form of Nissan innovation included in its design.
Midway Nissan now has the complete line-up of 2019 and 2020 vehicles available for a test drive. From the popular Altima to the reliable Rogue crossover, Nissan has a car, truck or SUV that will likely fit your lifestyle and your budget. Our friendly sales team will do what it takes to get you behind the wheel of your favorite Nissan. Don't wait. Due to popular demand, our brand new inventory is moving fast.