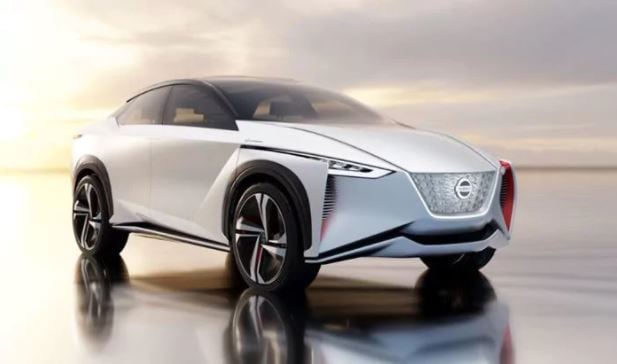 Meet the Nissan IMx Concept. Just recently, the modern marvel was unveiled at the Tokyo Motor Show and is already becoming a hot topic in the automotive world. And like the new Nissan LEAF, the all-electric vehicle makes zero-emissions transportation look better than ever.
Starting at the front, the thin, sharp headlights are neatly trimmed around the signature V-motion grille that features LED lights that run into the roof in a classy, blue hue. The body panels feature deep creases, which add an element of visual depth and intrigue, as they seamlessly flow in the rear. The taillights continue to enhance the vehicle's athletic look with their boomerang design that is found on many new Nissan models. Not only does the shell look great, it also helps make the vehicle extremely aerodynamic.
Inside, the IMx is open and airy. Featuring wood panels that light up, a meticulously crafted dashboard, and ultra-comfortable seats, the cabin is unlike anything you've ever been in.
The car's exceptional under-the-hood dynamics are credited with being able to provide a truly impressive 372-mile driving range as well as fully autonomous operation.
To learn more about the new IMx, check out the short video below.