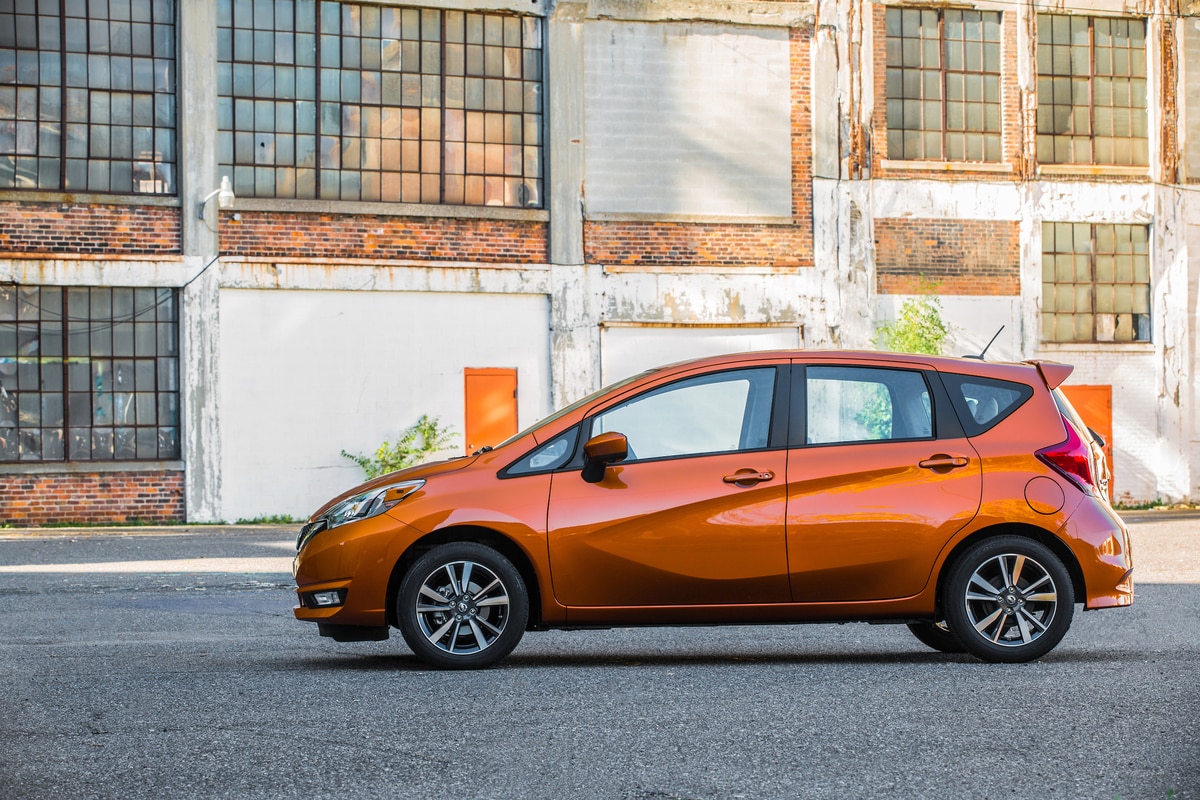 The 2017 Nissan Versa Note was once again named on Kelley Blue Book's "10 Best Back-to-School Cars" list. This is the fifth time in a row that the Versa Note has been a part of the list, highlighting yet again why it's such a popular model for young drivers around the Phoenix area.
"Versa Note, as the KBB.com editors write, is a car that parents and students can agree on," said Scott Shirley, vice president, Nissan Chief Marketing Manager & Marketing Operations, Nissan North America, Inc. "Versa Note continues to offer a great combination of available safety and security features, combined with the sporty style and roomy, versatile interior that is perfect for the demands of life on campus and off."
There are several factors that KBB editors consider when choosing the cars for this list, including safety, style and price. The Versa Note meets all of that criteria and more, offering a terrific ride that is both safe and full of the style and functionality that Nissan cars are known for.
This model year, the 2017 Versa Note is getting a few exciting new features, including a newly refined interior design scheme, as well as a fresh front-end and a fun exterior color: Deep Blue Pearl.
The hatchback is offered in four trim levels, depending on your needs, and is powered by a 1.6-liter four-cylinder engine and an Xtronic transmission that helps the Versa Note achieve a very nice 39 highway mpg.
You can find out more about the new 2017 Nissan Versa, for sale now on Bell Road, by visiting us at Midway Nissan in North Phoenix!