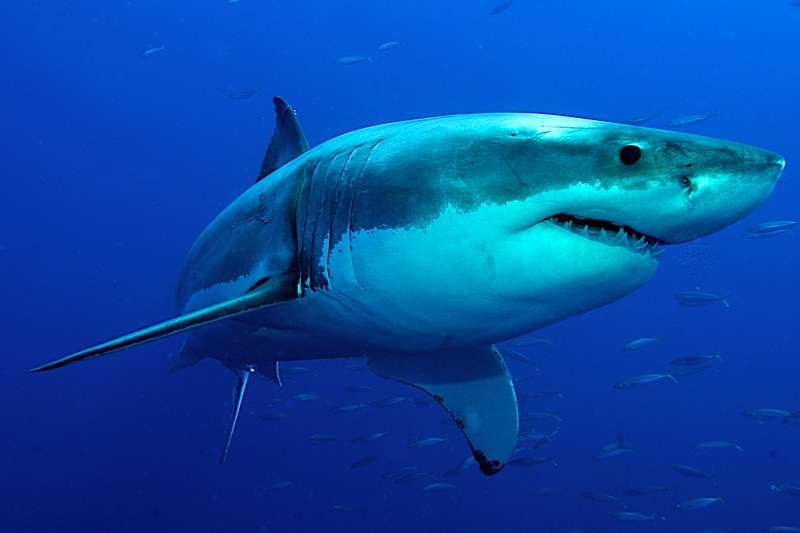 If you consider Discovery's 'Shark Week' to be an annual holiday, or maybe you just love these big and fascinating animals, then you and your family should head down to the Arizona Science Center this April and May to tour their brand-new exhibit: Planet Shark - Predator or Prey.
This cutting-edge exhibit gives attendees a "multi-sensory cinematic gallery experience" that tells the breathtaking story of the history of the shark, including its evolution and the many species that exist within the shark family.
"Produced on a size and scale never seen before, this exhibition includes awe-inspiring shark models cast from real animals, an extraordinary collection of real teeth and jaws, and extremely old and rare fossils – some up to 370 million years old," explains the Science Center.
If you and your little ones are looking for a fun weekend outing, this educational display is just the ticket. Visit the Arizona Science Center online here to find out more about the exhibit and to buy your tickets!
Planet Shark: Predator or Prey
Where
Arizona Science Center
600 E. Washington St.
Phoenix, AZ
When
April 12-May 29, 2017
Times
10 a.m.-5 p.m.
Admission
$6 in addition to general museum admission
Contact
(602) 716-2000