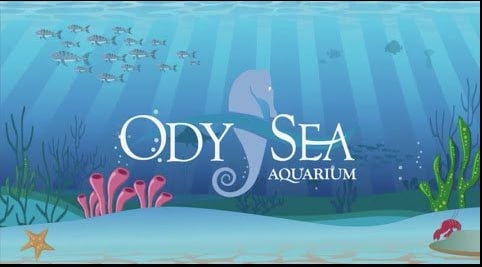 The brand-new OdySea Aquarium is now open in Scottsdale! This exciting new local attraction is sure to be a big hit with local families around the Phoenix area, who are excited to see some of the ocean's prettiest, quirkiest and scariest animals up close.
The OdySea Aquarium features a host of fun and funny animals, including sharks, otters, an assortment of fish and even penguins. No matter the type of animal your little ones are excited about, you're sure to find it at the OdySea Aquarium.
According to the aquarium's website, "OdySea Aquarium offers an entertaining, interactive, and educational experience for guests of all ages by combining theme-park-style amusement with highly engaging presentations of aquatic life like no other in the industry. The facility includes a 3D theater, SeaTREK™ underwater ocean walking, and a one-of-a-kind voyage through the 'Living Sea.'"
The aquarium is open all year long, with daily hours between 9 a.m. and 6 p.m. To learn more about the new OdySea Aquarium and to buy tickets for your whole family, visit their website here.
We are very excited to see such a wonderful local Phoenix-area attraction come to the Valley and we hope all of our friends and neighbors will go out to the aquarium this fall to experience some of the most fun and educational ocean-life exhibits this city has ever seen.