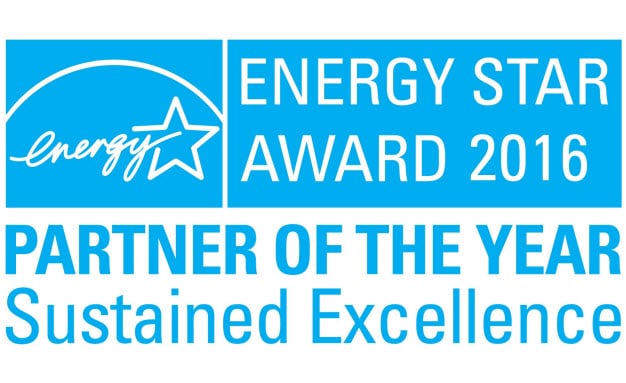 Nissan recently earned the ENERGY STAR Partner of the Year – Sustained Excellence Award for the fifth consecutive year. Dedicated to preserving the environment, Nissan was honored for their initiatives in energy efficiency and ongoing mission to reduce greenhouse gas emissions.
"Nissan is honored to once again be recognized as an ENERGY STAR Partner of the year," said Rebecca Vest, vice president, Corporate Development and Social Responsibility. "We continue to make improvements to our operations that reduce our environmental footprint as we manufacture the highest quality vehicles sold in North America."
Over the years, Nissan has taken great strides to reduce energy usage throughout their facilities. From using an eco-friendly paint process and repairing compressed air leaks to switching to LED lighting and improving industrial motor efficiency, the Japanese automaker continues to do their part to protect the environment. By furthering their partnership with ENERGY STAR, Nissan believes they can reach new heights in energy conservation, while also helping Americans save money in the long run.
Nissan's Smyrna, Tennessee, and Caton, Mississippi, plants were also recently recognized for the efforts in reducing energy usage, with each facility earning an ENERGY STAR Certification for the tenth year in a row. In addition to their energy-saving initiatives, Nissan also offers a series of eco-friendly cars, including the 2016 Nissan LEAF, which is on sale now at Midway Nissan.