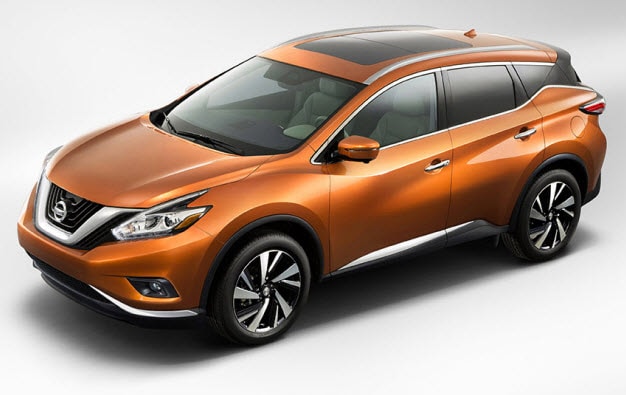 The highly desirable Nissan Murano has earned a coveted spot on U.S. News & World Report's "Best Cars for the Money" list for the second year in a row. The Murano was named "Best 2-Row SUV" by the media company, which also praised the crossover for its upscale interior and overall reliability.
"The Nissan Murano's interior is so upscale, that the fact that it's a value leader in its class may surprise some people. The passenger cabin wouldn't look out of place in a luxury SUV, the seats are ridiculously comfortable, and all of the tech features are user-friendly. When you take all of those strengths together, however, it's not hard to see why the Murano is a winner for both buyers and their budgets."
U.S. News & World Report measured vehicle safety, reliability and value to determine which cars would make their 2016 "Best Cars for the Money" list. The brand-new Nissan Murano ranked well in each of these categories and proved to be a top SUV among today's car buyers. Furthermore, sales for the Nissan Murano increased by 46 percent in January 2016 alone, proving the Murano is a top contender in its segment.
To discover why the Nissan Murano is such a standout vehicle, visit Midway Nissan to view the 2016 Murano today.