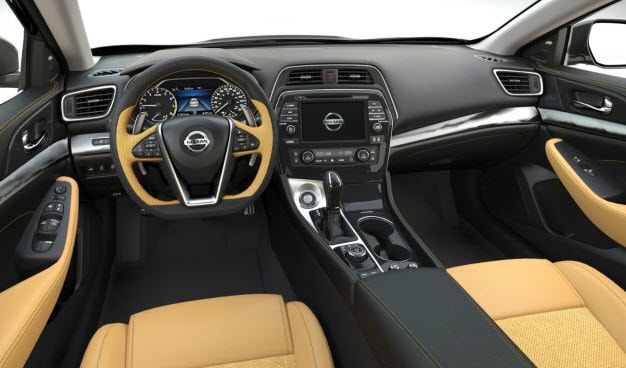 The 2016 Nissan Maxima's luxurious cabin has been honored by WardsAuto, earning a spot on the automotive source's 2016 "10 Best Interiors" list. Out of a total 47 nominees, the Maxima's interior was deemed one of the best due to its fighter jet-inspired cockpit and premium cabin materials.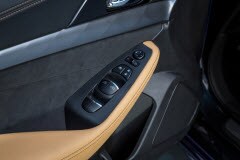 "This interior makes a brilliant first impression," said WardsAuto Senior Editor Tom Murphy. "The Maxima exhibits expert craftsmanship and reminds us once again why it serves as Nissan's flagship. We love the black-and-camel color scheme, two-tone flat-bottom steering wheel, 'Liquid Chrome' metallic trim and Alcantara diamond-quilted seating surfaces. Nissan took some chances with the Maxima interior, but the rewards are evident."
A team of eight editors from WardsAuto spent two month evaluating different vehicle to determine which ones would be featured on the "10 Best Interiors" list. They looked at everything from ergonomics, driver information and comfort to materials, safety and aesthetics. Of the vehicles assessed, 15 were sedans, including the standout 2016 Nissan Maxima.
If you'd like to test drive the award-winning 2016 Maxima, you can do so now at Midway Nissan. We have several trims in stock with different interior combinations for you to choose from. You are also welcome to contact us for further information.