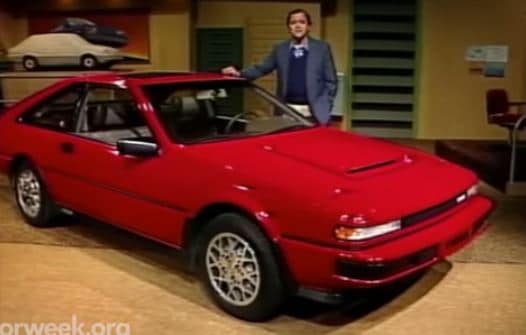 Here's your weekly blast from the past. MotorWeek has begun putting up their old car reviews on their Youtube channel. These "Retro Reviews" are the many video reviews that MotorWeek did back in the 1980s and early 1990s.
One of their best reviews was of the 1984 Nissan 200SX. This was the third generation of the roadster and the entire car is the epitome of the '80s. From its retractable headlights to its "rock video"-inspired cloth upholstery, the 200sx is definitely the car that all kids of 80s wanted to drive. Also, check out the car's fabulously dated taillights and its brown leather luggage.
The Nissan 200sx ended its run in 2002, but it still lives on in this fantastically retro video. Take a look at the whole review below. It really is a terrifically fun look back at a wholly different era of automotive technology and design. It will be interesting to see how current cars will hold up in the next 30 years. We might be seeing a similar video pop up on a the internet about a 2014 model that funnily enough, doesn't drive itself.