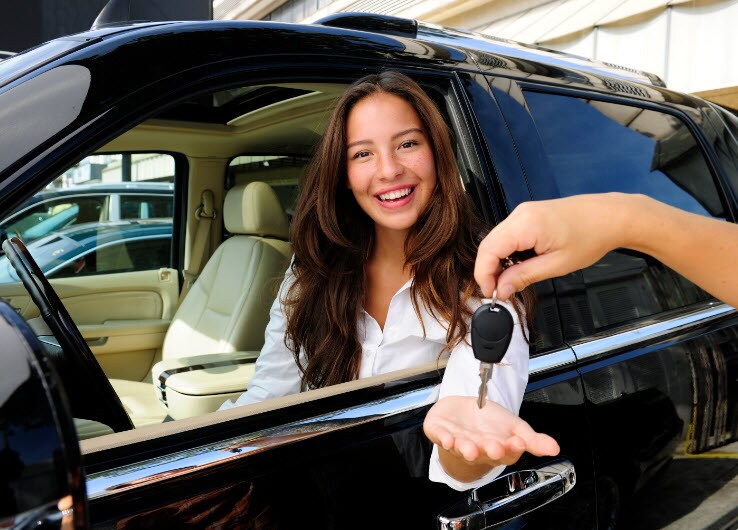 Buying a car for the first time can be stressful and there are pitfalls that many shoppers run into along the way. Avoid making common mistakes by checking out our list of tips for first-time car buyers.
Test drive many cars on one day and take notes.
The best way to compare models is to test drive them back to back, rather than weekends apart, so that the memory of each vehicle is fresh in your mind when comparing. Also, take notes on each car, which is easier these days since you can just enter notes in your smartphone. Otherwise, a simple notepad works. Make sure you score the same areas for each vehicle, like ride comfort, acceleration, cargo space, visibility, fuel efficiency and so on.
Make sure you get the trade-in value of your vehicle.
When you visit Midway Nissan, we'll give your vehicle a quick onsite appraisal, so that you know how much buying power you actually have before you start shopping. Knowing how much your car is worth will give you a more realistic idea of how much you'll have to put down on your next car. Also, even if you don't buy from us, we still offer top dollar for quality trades.
Find out about incentives that are available to you.
Many shoppers don't know about factory incentives and don't think to ask what's available. Nissan always has great cash back and zero percent interests offers that are available to qualified buyers. Ask for details when you come in to shop and find out if you qualify.
Don't just consider your monthly payments.
When purchasing a car, some shoppers only consider how much they want to pay a month and how much money they have to put down. If you're not worried about what you'll pay in the long run this is fine, but if you want to limit how much you spend long term pay attention to the full amount you'll pay over the length of your loan.
For example, let's say you've got $4,000 to put down and you want to spend no more than $400 a month on payments. That could get you into a $20,000 or $30,000 car. If you chose the latter, there'd be a $10,000 difference in what you'd end up spending long term, so as you can see it's not just the down payment and monthly payments that matter. Always consider how long you want your loan term to be and what you're comfortable spending overall.