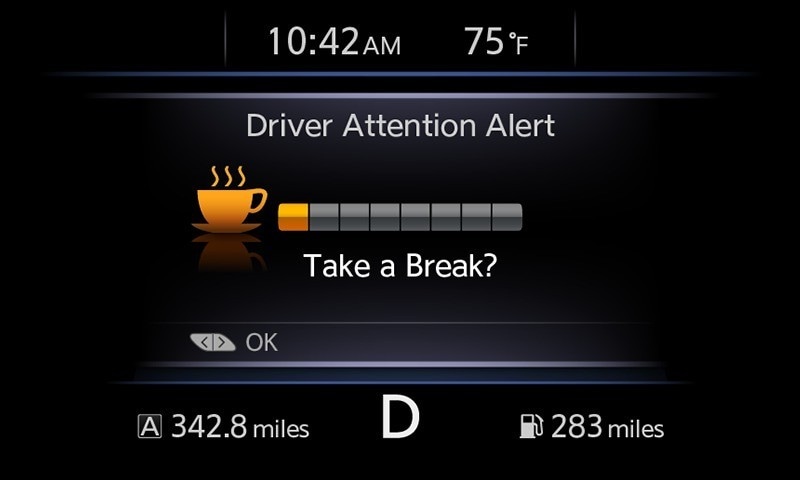 Nissan's newest safety system "Driver Attention Alert" will debut this month in the newly redesigned 2016 Maxima. The system is an audible and visual warning alert mechanism created to help detect whether drivers are too sleepy to be behind the wheel.
Drowsy driving is one of the main causes of accidents around the country, with statistics showing that over 37 percent of American drivers have fallen asleep at the wheel, which has causes around 300,000 car accidents each year. The system works to combat this epidemic by adapting itself to the driving habits of individual drivers.
"DAA monitors steering input patterns (using steering angle sensors) during a period of driving to establish a baseline. It continuously compares subsequent driving patterns to a baseline using a statistical analysis of steering correction errors," explained a Nissan press release.
It's through this data that DAA will be able to then detect irregular driving that could be caused by drowsiness or inattention. DAA will then sound a chiming noise to get the drivers attention, while the system's screen will read, "Take a break?" Drivers will then be instructed to pull the car over when the next opportunity becomes available. The new Driver Attention Alert system will be available in the all-new 2016 Maxima, as well as the 2015 Nissan Murano crossover. For more information about this fantastic new safety system, contact Midway Nissan today!