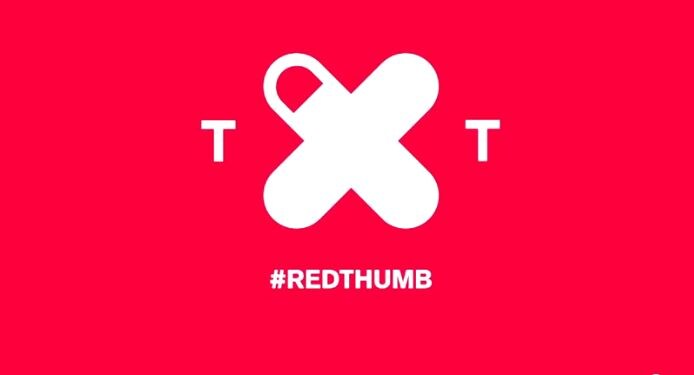 Nissan launched a new safety campaign last month with Maroon 5 front man, Adam Levine. Nissan and Levine are partnering to bring awareness to the alarming statistic that have just come out the U.S. Department of Transportation on automotive accidents that involve cell phones.
According to the report, over 1.6 million auto accidents last year involved a cell phone, with the majority of that due to texting while driving. In order to combat this growing trend, Nissan has launched its first "Red Thumb Day" campaign. This ad campaign focuses on a particular day when people are encouraged to mark their thumb with red tape as a reminder not to text and drive. People can use social media to help spread the message - once they've arrived at their destination, of course.
"The statistics are alarming. According to the University of Michigan Transportation Research Institute, a quarter of teens respond to a text message once or more every time they drive. Twenty percent of teens and 10 percent of parents admit that they have extended, multi-message text conversations while driving," said Jeremy Tucker, vice president, Marketing, Nissan North America, Inc. "Together with Adam Levine, Nissan encourages drivers to put the phone down and get where they are going safely. A 'Red Thumb Reminder' may seem insignificant. However, every time you see it, it reminds you to not text and drive."
This past Red Thumb Day took place on Dec. 15, 2014. Nissan has not revealed when its next Red Thumb Day is, but keep a look out for when you can participate in this important campaign. And as always, be sure to take the campaign's message to heart and wait until you get home before you pull out your phone.
Safe travels!
?