Phoenix Dealer Researching the New Rogue Rogue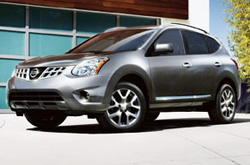 Does the Rogue have what you want out of a vehicle? Scroll past the video to find out! We take our mission to present the most striking reviews written by Nissan automotive writers - it's just another thing that makes us the leading Nissan dealer in Phoenix. Filled with worthwhile facts and specs, each article gives you full access to everything the Nissan Rogue has to offer. Read on to see if the 2013 Rogue should be parked outside your home.
Rogue Video Review - Specs, Features & More
Specs & Features Bullet List
When comparing the 2013 Nissan Rogue side-by-side with the 2013 Hyundai Tucson, Honda CRV, Toyota RAV4 and the Mazda CX-5, and you'll spot that the Rogue trumps those autos in several aspects. Browse just a few of the reasons below.
2013 Nissan Rogue MPG: 23 city / 28 highway
2013 Nissan Rogue Cargo Space: 28.9 cubic feet
2013 Nissan Rogue 0-60 MPH in 8.1 seconds
2013 Nissan Rogue MSRP: $22,550
2013 Nissan Rogue Colors: Pearl White, Super Black, Frosted Steel, etc...
2013 Nissan Rogue Body Style(s): Midsize SUV
2013 Nissan Rogue Seats: 5 passengers
Warranty & Safety Information for Phoenix Rogue Owners
Our Nissan Auto Repair Center: Helping You Maintain Your Investment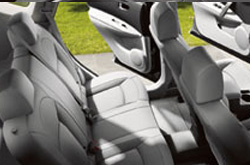 Midway Nissan's car repair whizzes have served Phoenix for years with amazing workmanship and legitimate Nissan parts. Your Nissan will stay in outstanding shape with work from the skilled auto repair whizzes at Midway Nissan's service facility. Whether you come for snappy inspections, a simplistic front and rear brake pad checkups or anything else, we'll complete your Nissan repairs with without breaking a sweat. Midway Nissan's got you covered for dependable Nissan repair and factory-scheduled service in Phoenix. Get huge savings - before you head over to our repair facility, bring a coupon. Click the link below this paragraph!